Middle School
Welcome to Mancelona Middle School
A Special Message from
Biff Wellington
to all of our Middle School students.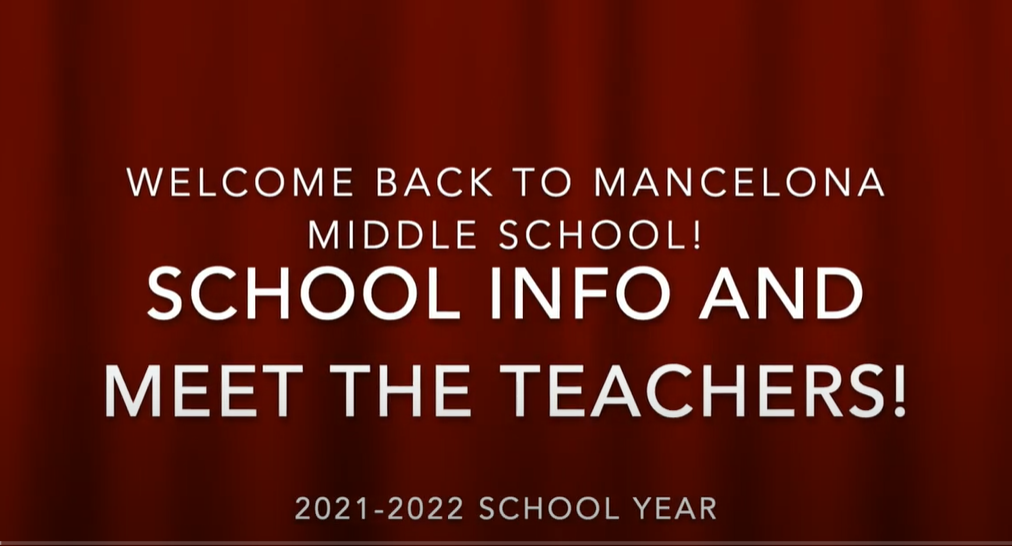 Click here to Meet the Teachers with Biff
Middle School Highlights
Special Message for Our New 5th Graders!
September 2, 2021
Welcome to 5th Grade!
We are so excited to have you come to the Middle School! You are going to love it here! Fifth grade is full of new adventures, friends, and activities!
You will have a locker for the first time. You will have your own space to keep your books, supplies, coats and other items.
Mr. Rager is our principal. Just like your teachers, he can't wait to meet you! Everyone has a homeroom teacher. Mr. Elder will be teaching math and socials studies to all students. Mrs. Von Oppen will teach reading and science to all students. A third middle school teacher, Mrs. Theisen, will also be assisting in the fifth-grade classrooms. You will love switching classes. It makes the day go very fast!
We have a fabulous lunchroom at the middle school. The middle school seems really big, but you will be surprised how fast you will be able to get around it with no problems at all. At the beginning, we will all help you find your way, but it won't take long before you are able to find everything effortlessly. Your teachers will be taking you on a tour of the building on the first day of school. You will actually be able to see many of the things in our building that you weren't able to view on the 4th grade tour last spring.
We can't wait to meet you on the first day of school!
The Fifth Grade Teachers,
Mr. Elder, Mrs. Von Oppen, and Mrs. Theisen
Middle School Calendar

Order your Mancelona Middle School Yearbook here
School Information:
Location:
112 St. Johns Ave.
Mancelona, MI 49659
Phone: 231.587.9869
Fax: 231.587.0615
Mailing Address:
Mancelona Middle School
112 St. Johns Ave.
Mancelona, MI 49659
School Hours:
8:20am - 3:16pm
Half Day Dismissal: 11:30am
Administrative Staff:
Mr. Larry Rager, Principal
Mrs. Donna Conway, Secretary to Principal
Mrs. Amy Kler, Assistant
Mrs. Pami Sprague, Behavior Interventionist